Disk Partition Management Software for Windows server
AOMEI Partition Assistant Server Edition is specially designed for home server and small business, it is compatible with Windows Server 2000, 2003, 2008 and 2012 (both 32 & 64 bit), Windows Small Business Servers and Windows Home Servers.
As the most popular server disk partition management software, AOMEI Partition Assistant Server Edition helps you change existent partition size, move, split, extend and merge partitions to optimize disk space usage without reinstalling Operating System, all files keep intact. Actually, this server partition manager is not only a partition resizer, but also a toolkit to do disk partition management, such as Copy disk/partition to backup or migrate data, recover deleted or lost partitions. Hide, Active, Create, Delete, Format, Convert partition and much more to improve server performance.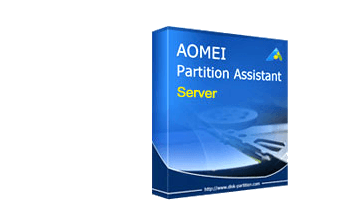 Rated 4.8/5
based on 381 customer reviews
$149.00 (for 2 servers)
Enhanced Data Protection technology – No Data Loss
Hot Resize – extend NTFS system partition without rebooting
Preview any operation tasks before applying to disk partition
24*7 email and online live chat support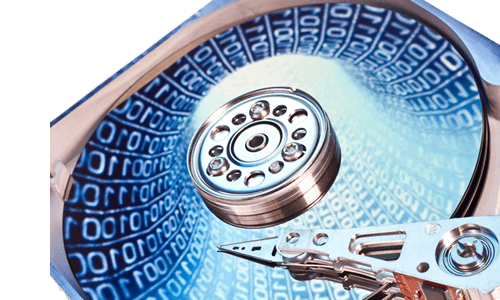 Change Partition Size
Partition Space Usage Management
Manage Disk Partitions
Disk Partitions Management
Disk & Partitioin Conversion
Convert Disk & Partition Type
Convert NTFS partition to FAT32
Convert FAT12/16/32 partition to NTFS
Convert MBR disk to GPT
Convert GPT disk to MBR
Convert Dynamic disk to Basic
Bootable Disc Wizard
Create bootable CD/DVD, USB disk without installing again, or in case of system boot failure.

Backup & Migration
Disk Partition Backup & Migration
Clone RAID array <=> hard disk drive
Partition Recovery Wizard
Recover deleted or lost partitions from unallocated space with ease.
Data Security
Wipe entire hard disk
Wipe Unallocated space
AOMEI Partition Assistant Professional Edition is an all-around application that integrates simple-to-handle options for disk and partition management. It can be used as an alternative to the built-in Windows utility for processing this kind of tasks.

As partitioning software, Aomei Partition Assistant is as good as any program I've seen. The standard version is more than adequate for most users, and the pro version is as good as it gets. I have some nits concerning, but the Windows To Go trick trumps those gripes big time.

AOMEI Partition Assistant Standard (formerly Home) Edition would seem to be the most powerful and capable freeware disk partition utility we've tried. It's highly recommended for all users, and especially those with multidisk systems.
Compare with Other Editions
Customer Reviews
5/5stars
Extend system partition for upgrading to Server 2008
by
Nanday Watt
April 1, 2011
I have a Dell Poweredge 800 server with three hard drives (hardware RAID) that is running server 2003 standard edition. I want to upgrade to server 2008 but the C drive, which is the system drive, is only 12GB and it needs to be at least 16GB to do an upgrade. I would like to resize it to 50 gig. I am glad to find Partition Assistant Server Edition, the software helped me resize this drive. Very cool technologies!
Resize the partition from 20GB to 95GB on Server 2003
by
Caspar Ling
May 5, 2014
Thanks for providing an excellent program. I have a Windows 2003 Web Server that I tried to extend the system partition into unused disk space using diskpart.exe in command line, but Failed to extend by using diskpart, so I just purchased the Partition Assistant Server Edition. the software help me resize the partition from 20GB to 95GB, the drive now is correctly sized. Thanks!
90day money back guarantee24*7 online live chat support