Windows PC and Server Disk & Partition Management Software
AOMEI Partition Assistant is an ALL-IN-ONE partition solution and the most convenient hard disk partition management toolkit for Windows Server 2016/2012/2008/2003/2000 and Windows 10/8.1/8/7/Vista/XP (both 32 and 64 bit). It helps you resize partition, split partition, extend partition, merge partitions to optimize disk space usage, copy disk/partition to backup or migrate data, recover deleted or lost partitions with ease. Hide, Active, Create, Delete, Format, Convert partition .etc to improve Server performance.
AOMEI Partition Assistant has been widely used by many Fortune 500 companies, governments and universities. You will be amazed by its cool functions and find how easy it is to manage your server disk partitions.
Multi-languages Supported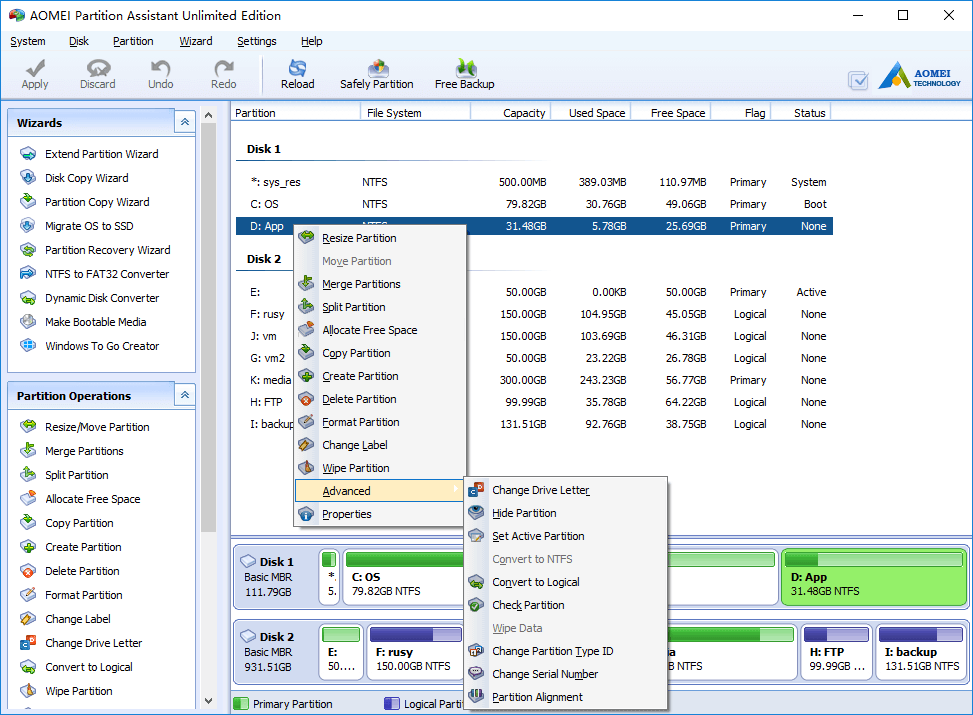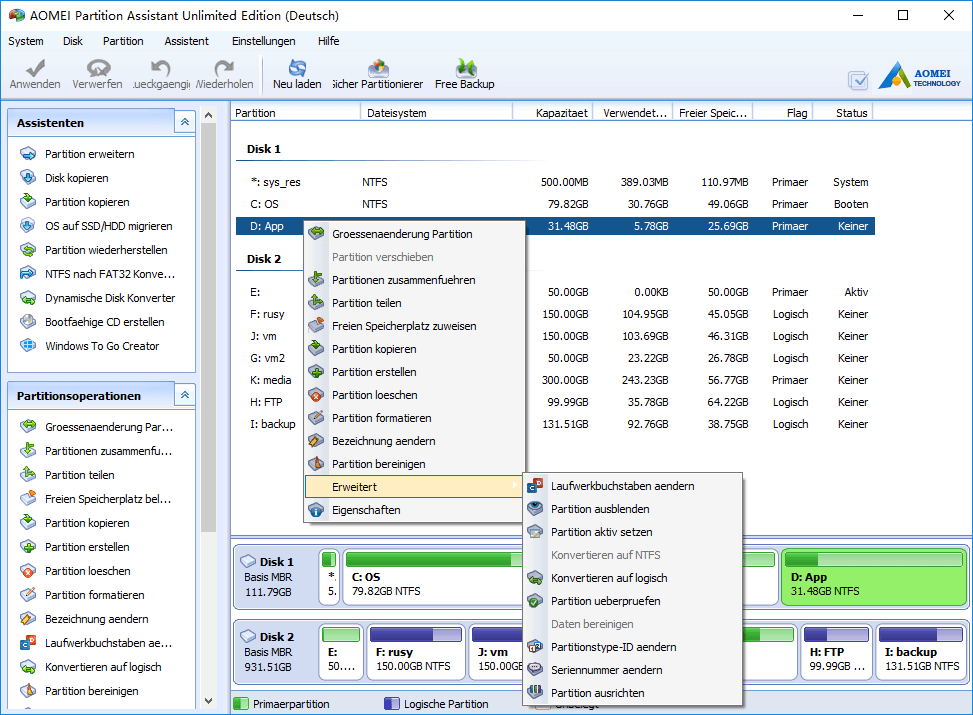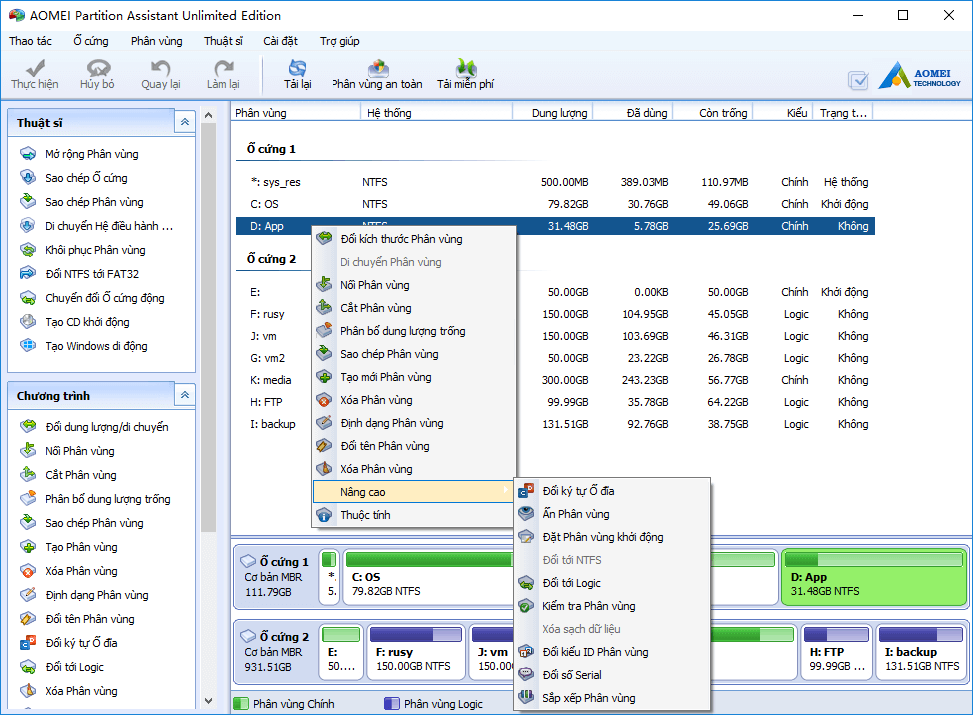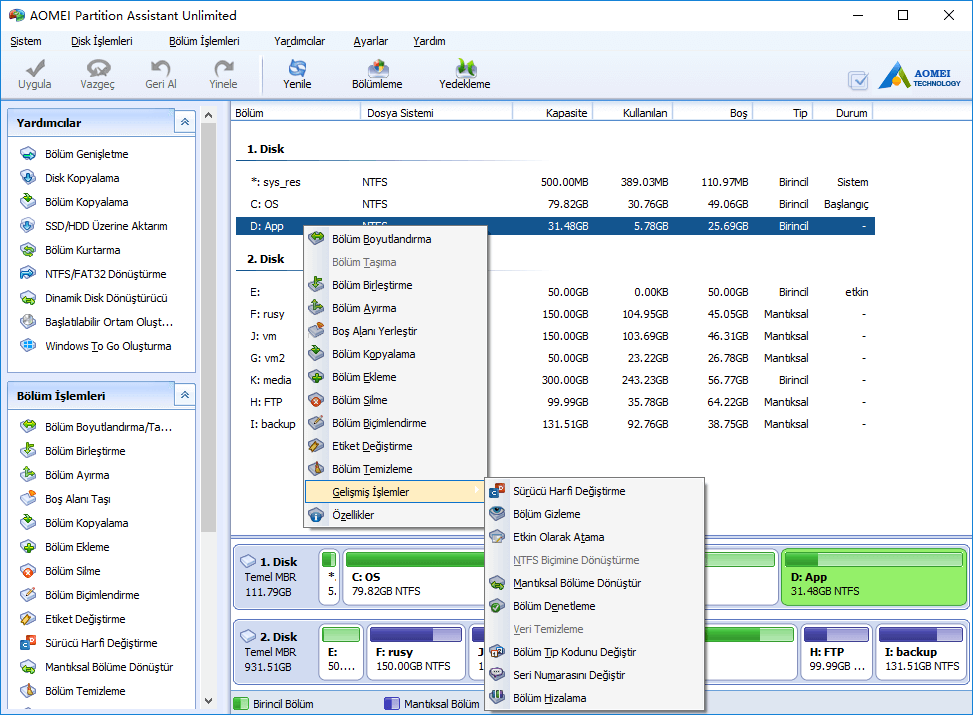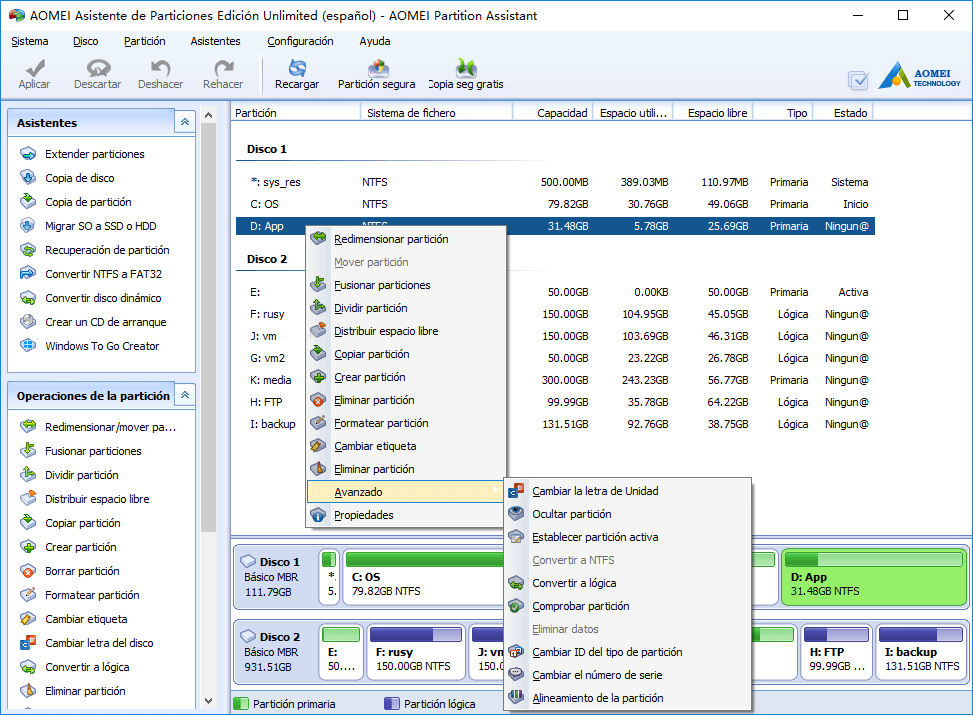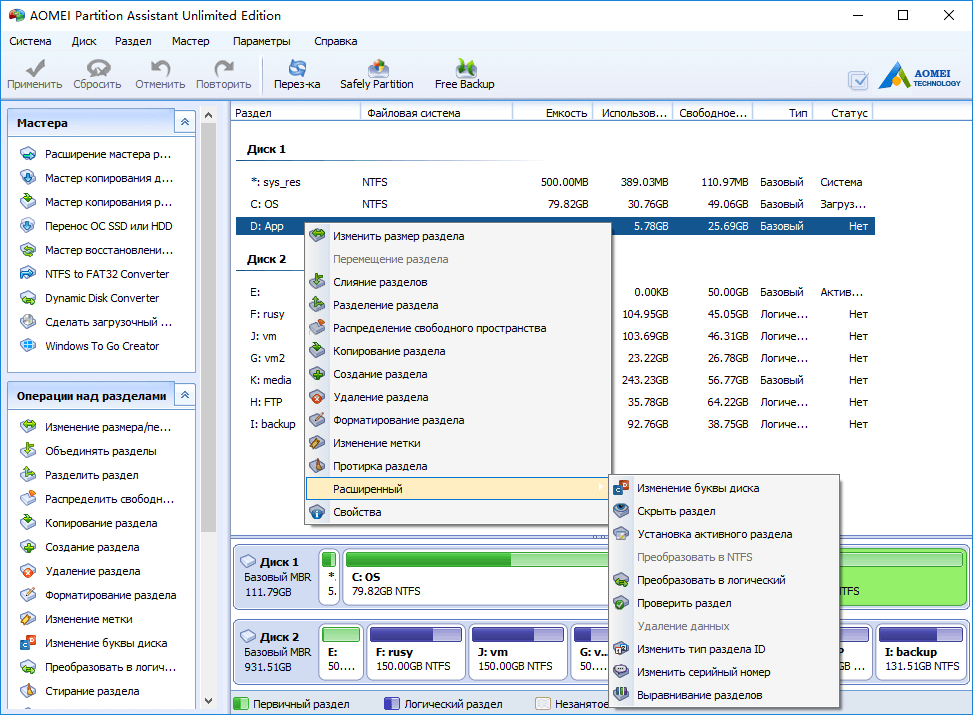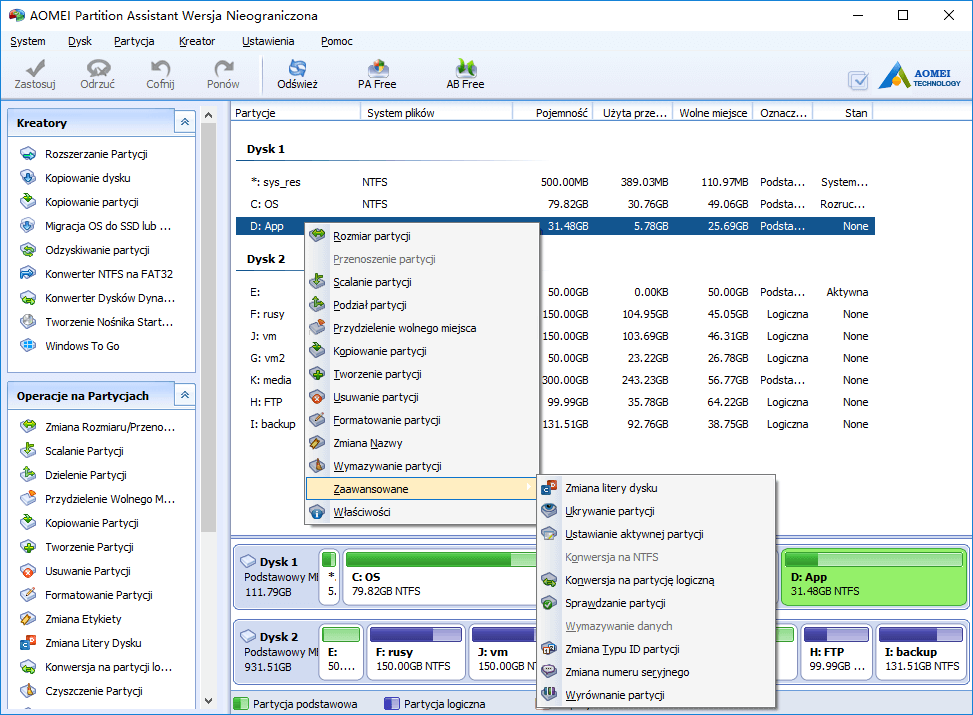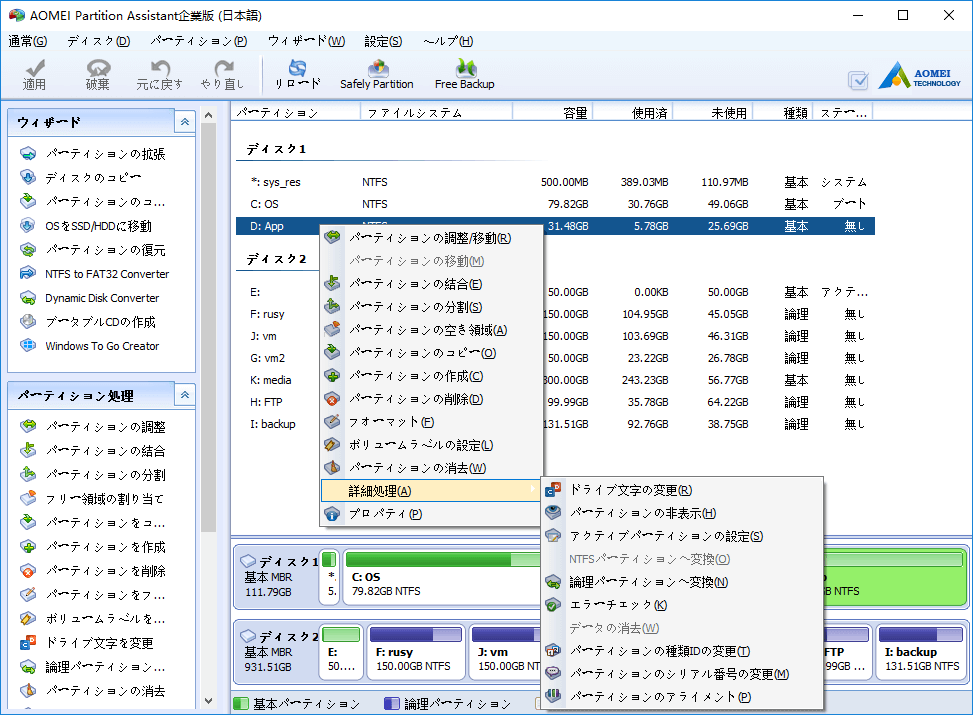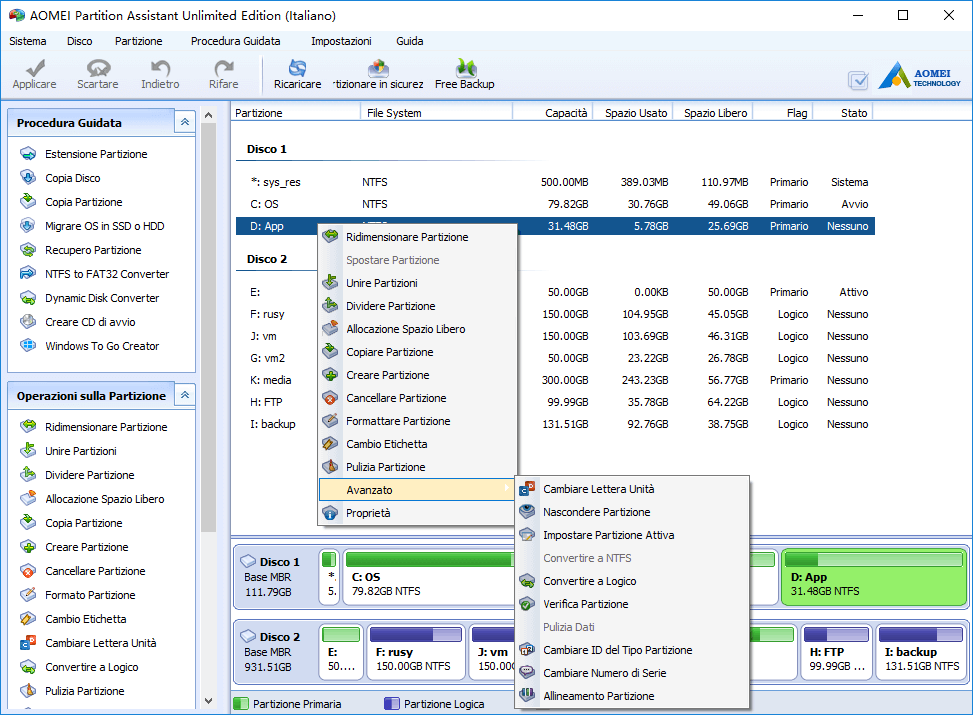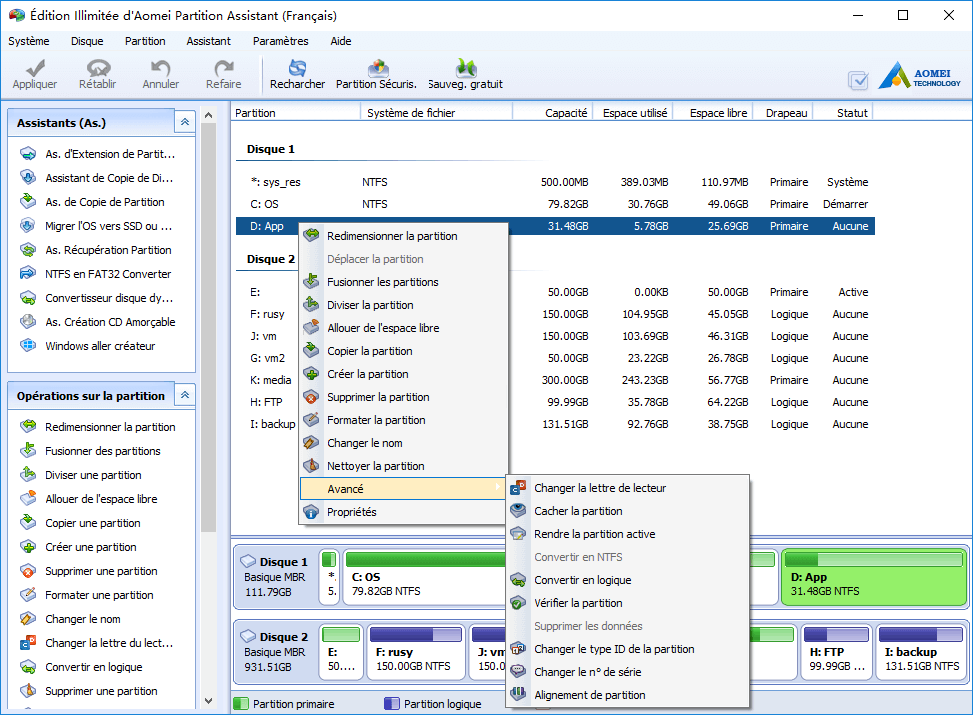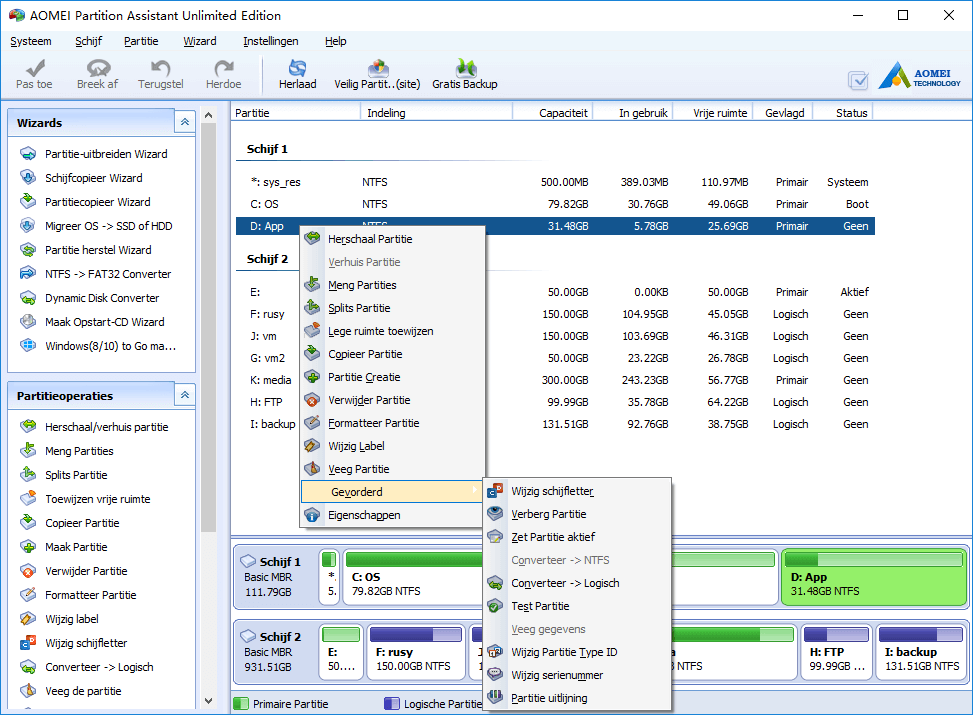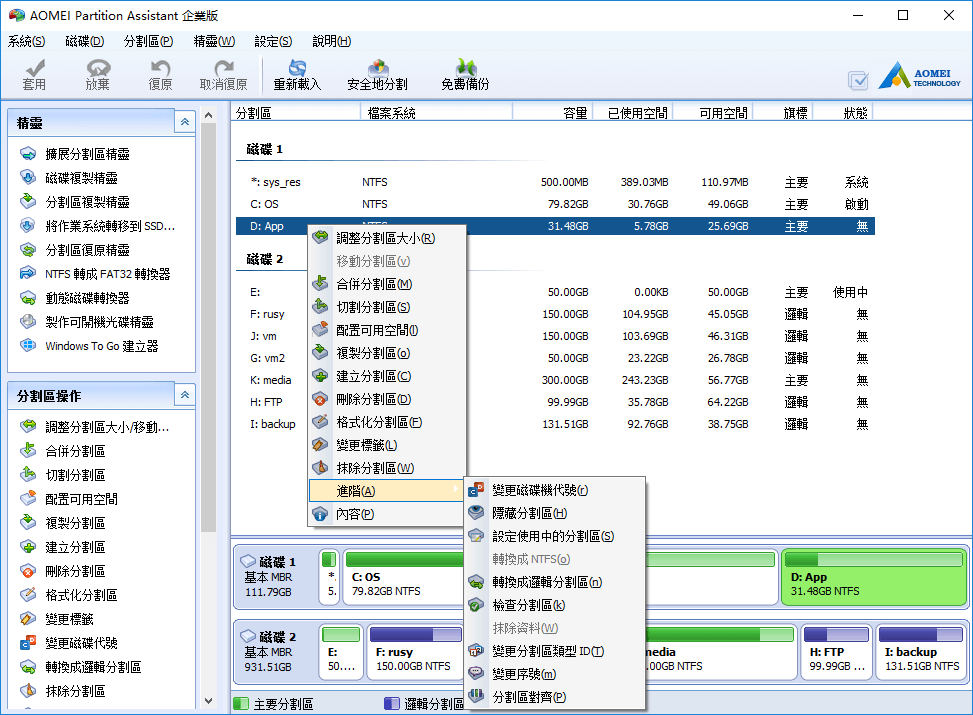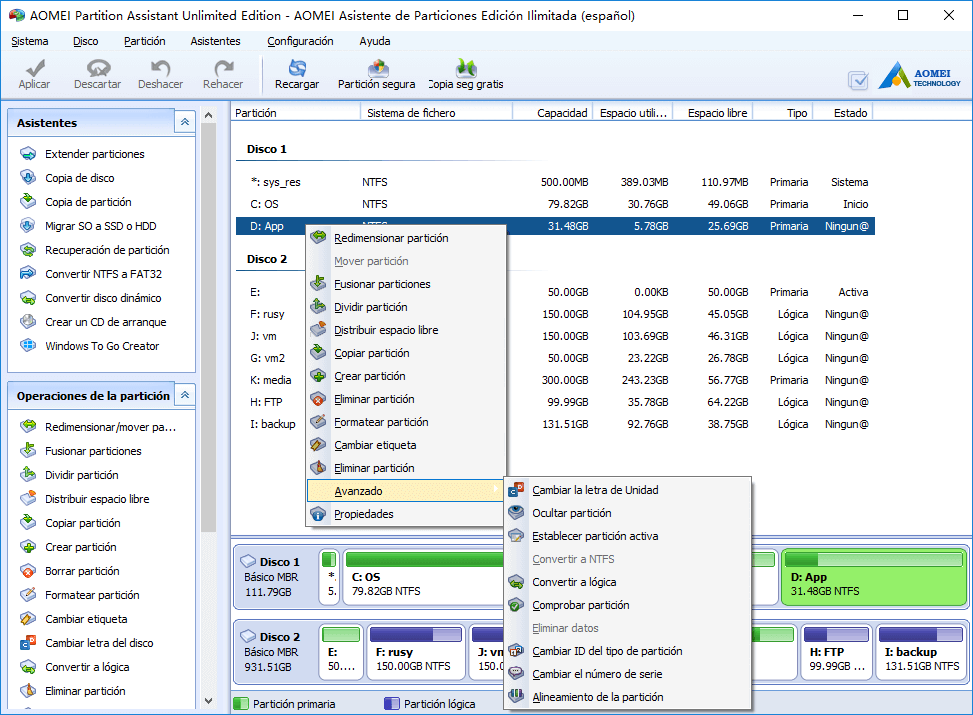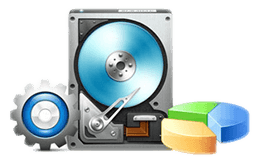 Management Toolkit
All in One Partition Management Toolkit
AOMEI Partition Assisant provides basic feature to create, delete, format partitions, advanced feature to resize, extend, move, split partitions. It has ability to convert GPT/MBR disk, Primary/Logical partition, NTFS/FAT32 file system, basic/dynamic disk, recover lost partitions, etc. Bootable CD/DVD/USB disk can be created, too.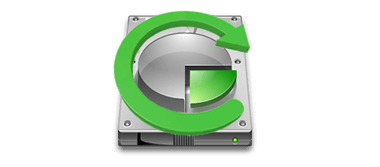 Repartition Disk Drive
Resize Existing Partition without Data Loss
System C: drive is running out of free disk space? "Low Disk Space" warning pops up but you cannot free up large amount of free space? Don't worry, AOMEI Partition Assistant helps you quickly resize and extend partition without data loss or reinstalling OS. NTFS partitions can be extended without reboot.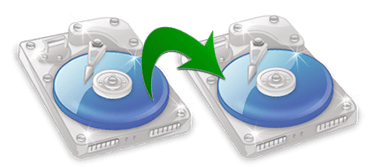 Copy and Backup
OS Migration & Disk Partition Copy
"Migrate OS to SSD or HDD" feature helps you migrate operating system to new hard disk or a speedy new SSD without reinstalling everything.Disk Partition Copy helps you upgrade disk, migrate system partition or transfer data fast and easily.
AOMEI Partition Assistant Professional Edition is an all-around application that integrates simple-to-handle options for disk and partition management. It can be used as an alternative to the built-in Windows utility for processing this kind of tasks.

As partitioning software, Aomei Partition Assistant is as good as any program I've seen. The standard version is more than adequate for most users, and the pro version is as good as it gets. I have some nits concerning, but the Windows To Go trick trumps those gripes big time.

AOMEI Partition Assistant Standard (formerly Home) Edition would seem to be the most powerful and capable freeware disk partition utility we've tried. It's highly recommended for all users, and especially those with multidisk systems.