How to create partition with AOMEI Partition Assistant?
To create new partition, there should be unallocated space. Sometimes, you may find that you cannot create new partition though you have unallocated space, the fact is that you have already 4 primary partitions, in this situation, you need to convert a Primay partition to Logical.
How to create partition?
Step1: Right-click the Unallocated space and select "Create".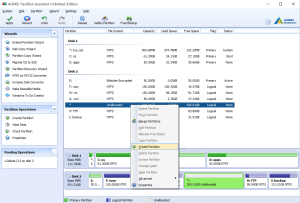 Step2: In the pop-up window, just click OK to use the default settings, or change the settings manually. When you create a new partition, you have 3 options:
Set partition size
Assign a drive letter
Choose File System.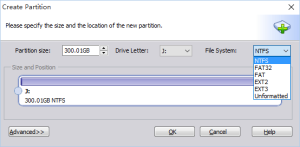 Click "OK" and back to main window, remember to click "Apply" on top left corner to proceed.