How to hide partition with AOMEI Partition Assistant?
After hidding a partition, it disappeared from "My Computer" and "Windows Explore". Generally speaking, it is used for important data preventing from unauthorized access.
To hide a partition, launch AOMEI Partition Assistant, right click this partition and select "Hide Partition".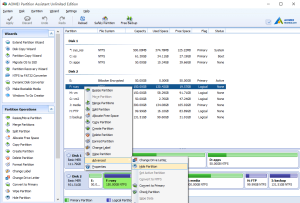 You need to confirm this operation. After hidding, orginal drive letter of this partition disappears and it can be used by other devices. If the drive letter used by other device, you cannot use it again when unhidding this partition. If it is important to use original drive letter, just use Change Drive Letter feature.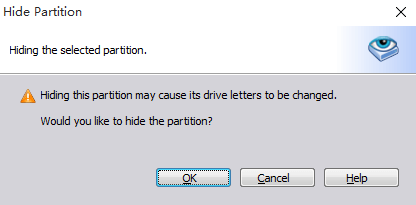 If you do not want to hide this partition, just right click it and select "Unhide Partition"