How to recover partition with Partition Recovery Wizard?
Launch AOMEI Partition Assistant, and click "Wizards" > "Partition Recovery Wizard". Select the disk you want to recover partitions from.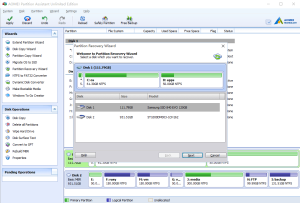 There are two options for you:
Fast Search.
Full Search – deep search, more time requries, alternative for the first option.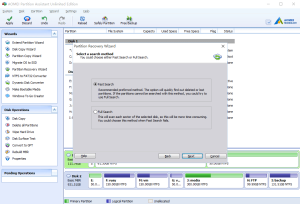 Click "Next", partition recovery wizard will begin to search the deleted or lost partitions, once a partition is detected, it will be displayed in the list box. Select the partitions you want to recover and click "Proceed" to continue.

To identify if the partition is the right one to recover, we suggest you double click this partition to explore contents.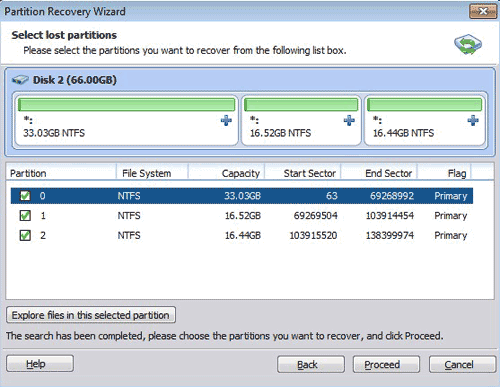 After click "Proceed", partition recovery wizard begin to rebuild the lost or deleted partition, once you receive the message below, you'll find the partitions in My Computer and Disk Management.