How to split partition with AOMEI Partition Assistant?
"Split Partition" is an useful feature when there is only one or two partitions but you want to get more partitions, especially for brand new computer. With Partition Assistant you can split original partition to smaller ones without data loss.
Launch AOMEI Partition Assistant, you'll see all disks and partitions that connected your computer. Right click the partition you want to split and select "Split Partition".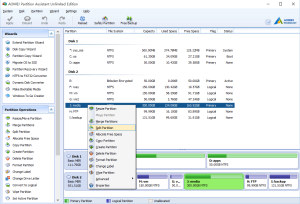 In the pop up window, drag the middle borderline leftwards or rightwards to set the "new" partition size.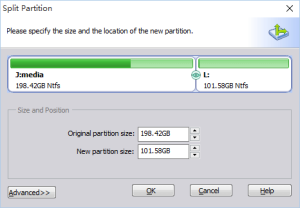 Click "OK" and back to main window, you'll see that original partition J has been split to smaller J and another new partition L.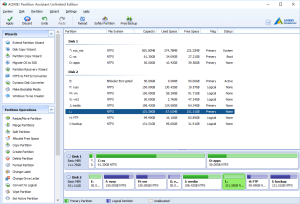 Remember to click "Apply" button on top left corner to proceed.